Above Rubies Daily Encouragement Blogs
Through the weekly and daily devotionals you can be constantly encouraged in your great role of parenting, the highest career in the nation. You can also stay updated on what's happening with the Above Rubies ministry.
The vision for Meat for Men — UNCOMPROMISING MANHOOD blog is to encourage husbands, fathers and single men in Biblical manhood.
1092 posts in this category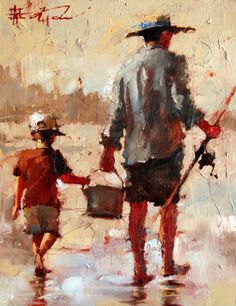 Now that you're a father,
There's some things that you should know,
The way you walk from now on
Is the way your child will go!
And he's going to follow you
To find out just what is the best
And what is good and true.

His little eyes will watch you
In everything you do.
His little hands will copy
And his feet will follow you;
You're his brave and fearless hero,
The one he loves the best.
Stand firm and strong, please, daddy,
'Cause he'll put you to the test.

He'll make you feel so happy—
Your heart will burst with pride,
And deep down you'll be feeling
A love you cannot hide;
Then sometimes he'll be naughty
And you'll have to spank him too,
But even then he'll trust you
'Cause he so depends on you.

His mind is very active,
And his memory's extra good,
So be careful how you teach him
To do the things he should.
You're setting an example
In all you say and do,
For the little boy who's waiting
To grow up to be like you.

By G. Gallon
Last modified on