Above Rubies
Celebrations

FAMILY CELEBRATIONS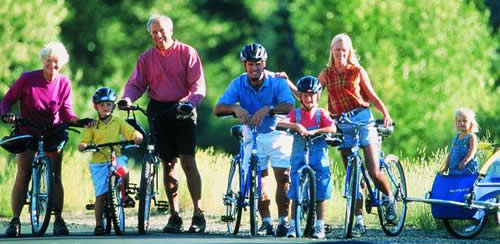 Family Camps are for the whole family – fathers, mothers and the children. Singles and single mothers are also welcome.
The speakers are Colin and Nancy Campbell. Colin will minister to the fathers and Nancy to the mothers, unless otherwise stated.
Come and be encouraged, challenged, fortified, strengthened, uplifted and inspired in your divine calling of parenting.
What others are saying about their experiences at our Celebrations,

Click link below to read:
LADIES CELEBRATIONS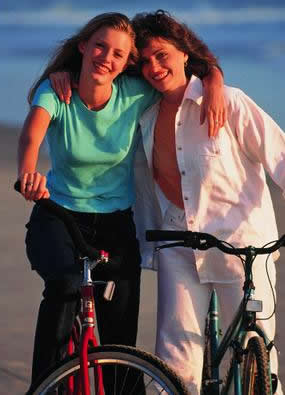 All ladies are welcome at these retreats – wives, mothers, singles, teen daughters, and of course we always welcome the nursing babies.
Nancy Campbell, editress of Above Rubies will be the speaker (unless otherwise stated). You will be blessed, encouraged, challenged, fortified, strengthened, uplifted and inspired in your high calling of being a wife and mother.
More retreats are continually being organized so keep watching the Above Rubies Web Page.
2018 Celebrations
---
February/March 2018 - UNITED KINGDOM ITINERARY WITH COLIN AND NANCY CAMPBELL
To register for all seminars,
Contact: Tania Potter
Email: This email address is being protected from spambots. You need JavaScript enabled to view it.
PH: 07879 693041.
SCOTLAND
Saturday, 24 February – LIVINGSTON, WEST LOTHIAN
Day Conference with Colin and Nancy
Convener: Esther McDermott
Email: This email address is being protected from spambots. You need JavaScript enabled to view it.
ENGLAND
CHESTER
Tuesday, 27 February
Day of Encouragement with Colin and Nancy
Convener: Helen Klemperer
Email: This email address is being protected from spambots. You need JavaScript enabled to view it.
EAST ANGLIA
Wednesday, 28 February
Men's Evening with Colin
EAST ANGLIA
Thursday, 1 March
Ladies Day with Nancy
Conveners: Chris and Anna Peach
Email: This email address is being protected from spambots. You need JavaScript enabled to view it.
READING
2 - 4 March
Weekend Ladies Retreat for ladies in UNITED KINGDOM AND EUROPE
Convener: Tania Potter
Email: This email address is being protected from spambots. You need JavaScript enabled to view it.
CORNWALL
Tuesday, 6 March
Day Conference with Colin and Nancy
Marriage session in evening
Convener: Nicky Heibers
6 - 8 APRIL, WASHINGTON/OREGON New Date! Changed from February!

LADIES RETREAT at Black Lake Bible, Olympia
Registration questions:
To register and for all your questions, go to: www.aboverubiesretreats.com
This is a ONE TIME SPECIAL ABOVE RUBIES RETREAT IN WASHINGTON STATE – ONE TIME EVENT!
You will notice that the date for this retreat has changed from the magazine. It is no longer 16 – 18 February, but now 6 – 8 April.
This time, Serene and Pearl and Evangeline will accompany me. I have missed these wonderful times when the girls would sing together and share. I know you have missed them too.
Since starting TRIM HEALTHY MAMA, Serene and Pearl have no time to attend Above Rubies. They don't even accept speaking seminars for themselves as they already have tooooo much going on.
However, one day, Pearl (being soooo loving and nice and generous) said that they would like to do one more Above Rubies retreat with me, like the old times! And so, it is happening. Can you believe it?
Serene is due for her baby in two weeks and so we have postponed the date to 6 – 8 April. This retreat is not only for the ladies in Washington state, but for the whole of USA, and Canada—and anyone who wants to travel from overseas. This is your last opportunity to enjoy Nancy and her daughters TOGETHER—Serene, Pearl, Evangeline (and some of the daughters and granddaughters!).
Heather Bryant, who is organizing this retreat calls this retreat a COLLECTOR'S ITEM!
By the way, this is an Above Rubies retreat, not a Trim Healthy Mama one, although Serene and Pearl will do one Trim Healthy Mama session at the retreat. And you will get to enjoy them in another role, singing and sharing to you as wives and mothers. You'll be blessed both ways.
Start putting every penny away now to save for your air fare and retreat. Keep a watch out because you can often get cheap fares to Seattle on South West. It's going to be a very special weekend.
See you there. Nancy
Further details:
Heidi Schneider: Ph: 206-353-5805 Email: This email address is being protected from spambots. You need JavaScript enabled to view it. or
Brandi Watson: Ph: 360-640-9552 Email: This email address is being protected from spambots. You need JavaScript enabled to view it.
General retreat questions:
Heather Bryant: Ph: 360-271-9668 or
Lisa Strickland: Ph: 360-265-1737 Email: This email address is being protected from spambots. You need JavaScript enabled to view it.
26 – 30 APRIL 2018, PANAMA CITY BEACH, FLORIDA
FOR THE WHOLE FAMILY, THE YOUTH, AND LADIES
Above Rubies Gulf Coast 2018 Retreat
Conference begins Thursday evening, April 26th and continues until Sunday, April 30th. However, families have the option to come for the full week (Wednesday, April 26--May 2). This year, 2017, most families stayed for THE WHOLE WEEK, and had the most amazing time. Choose which fits in with your plans.
Speakers include Colin & Nancy Campbell and their grandson, Zadok Johnson.
Location: Laguna Beach Christian Camp:
20026 Front Beach Road, Panama City Beach, Florida 32413
Questions: Brittany Howell @ 321-356-8621 - Email: This email address is being protected from spambots. You need JavaScript enabled to view it.
Or Allison Hartman @ 850-221-1222 - Email: This email address is being protected from spambots. You need JavaScript enabled to view it.
4 – 6 MAY, TENNESSEE
FAMILY CAMP at Natchez Trace Wilderness Preserve,
1331 Napier Rd, Hohenwald, TN.
Contact: David and Sherri Leiter
Ph: 931 964 9944
Email: This email address is being protected from spambots. You need JavaScript enabled to view it.
Or Amy Brewer
Email: This email address is being protected from spambots. You need JavaScript enabled to view it.
8 – 10 JUNE, FAMILY CAMP IN NORTHERN CALIFORNIA
Zephyr Point Conference Center
Contact: Shannon Carpenter
Email: This email address is being protected from spambots. You need JavaScript enabled to view it.
CELL: 530-718-0989 , home (cell is best): 530-745-6328
24 - 26 AUGUST, SAN DIEGO, CALIFORNIA
FAMILY AND LADIES RETREAT
Pine Valley Bible Conference Center, near San Diego
Contact: Gary and Trish Evans
Ph: 951 681 4858
Email: This email address is being protected from spambots. You need JavaScript enabled to view it.
12 - 13 OCTOBER, OREGON
LADIES RETREAT at Valley Baptist Church, McMinnville
2631 NE McDonald Ln, McMinnville, OR 97128
Contact: Charity Jenkins
Ph: 503 871 9535
Email: This email address is being protected from spambots. You need JavaScript enabled to view it.
or Sonia Ramsay
Ph: 503 743 3002
Email: This email address is being protected from spambots. You need JavaScript enabled to view it.
31 AUGUST – 2 SEPTEMBER, SASKATCHEWAN, CANADA
FAMILY CAMP at Wolf Creek Circle Square Ranch, Wolseley.
Contact: Anita Johnson
Ph: 306 522 7601
Email: This email address is being protected from spambots. You need JavaScript enabled to view it.
Or Theresa Vanderstoel
Ph: 306 345 2039
Email: This email address is being protected from spambots. You need JavaScript enabled to view it.