Prayer In The Home | Ideas For Your Prayer Cards
IDEAS FOR YOUR PRAYER CARDS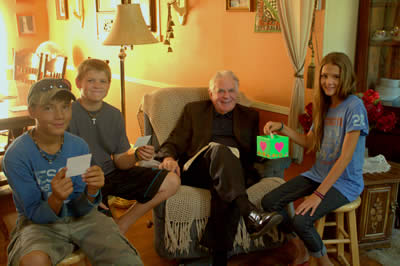 I have recently written two articles, OUR PRAYER BOX and also TRY DIFFERENT PRAYER BOXES to help you and your family pray more effectively. To read this articles go to: http://tinyurl.com/OurPrayerBox and http://tinyurl.com/TryDifferentPrayerBoxes.
You will have special people and countries the Lord lays upon your heart as a family, but here are some of the needs that are currently written on our cards. I cut pieces of white card and write the prayer request on them. As you read these great needs for prayer, write the ones that you particularly want to pray for on a card for your prayer box. If you have very young children, you can simplify these prayer needs.
I also give further information regarding some of the needs. You don't need to write this on your card. It is for your information as you learn more on how to pray for the needs of the world. And to find out more information on these subjects you can go to this link: http://tinyurl.com/RecommendedLinks
Here are some ideas for you. All of these are urgent needs to pray about:
PRAY THAT THE GOSPEL WILL BE PREACHED TO ALL NATIONS (Matthew 24:14). Did you know that 42.1 % of the people groups of the world are unreached with the gospel?
To check a map of the unreached countries of the world go to:
http://www.worldmap.org/updates/?p=44
http://joshuaproject.net/
PRAY FOR THE HEARTS OF THE FATHERS AND MOTHERS TO TURN BACK TO EMBRACING CHILDREN, AND PASTORS AND PASTOR'S WIVES TOO. PRAY THEY WILL OPEN THEIR HEARTS TO CHILDREN (Malachi 4:4-6).
PRAY FOR OUR SUPREME COURT JUSTICES THAT THEY WILL MAKE RIGHTEOUS DECISIONS THAT ARE ACCORDING TO THE CONSTITUTION.
PRAY FOR A GREAT MOVE OF GOD AMONG THE MUSLIM PEOPLE OF THE WORLD AND THAT THOUSANDS WILL COME TO SALVATION.
PRAY FOR THE MBBs (MUSLIM BACKGROUND BELIEVERS). Pray for strength and courage in the face of persecution.
To find out more go to: http://commanetwork.com/ministering-to-muslim-background-believers-mbbs/
PRAY FOR THE PERSECUTED CHURCH AROUND THE WORLD.
Encourage your children to memorize Hebrews 13:2 so they understand how important it is to pray for the suffering saints in the world. Go to this link to check out the top 50 countries who are persecuting Christians. You may like to write a card for one country a week to put in your prayer box so you can gradually pray for them all. http://www.worldwatchlist.us/world-watch-list-countries/
PRAY FOR PERESECUTED CHRISTIANS IN MIDDLE EAST WHO ARE:
1. MONITORED AND TRACKED BY SECRET POLICE
2. RAIDED BY ANTI-CHRISTIAN GOVERNMENT AGENTS
3. BANISHED FROM THEIR FAMILIES AND COMMUNITIES
4. FORCED TO LIVE AS REFUGEES
5. MARKED FOR EXECUTION
PRAY FOR PROVISION AND WORKERS TO GO TO HELP THE SUFFERING CHRISTIANS IN THE MIDDLE EAST.
Since July 2014, Muslim extremists in the Middle East have intensely persecuted more than 400,000 Christians. Conservative estimates say ISIS has brutally slaughtered more than 3,000 men, women, and children over the same time frame simply because of their unwillingness to convert to Islam. A recent report by the Pew Research Center says that more Christians are being persecuted in the Middle East than at any time since their early history.
PRAY THAT THE TERRORIST GROUP, ISIS WILL BE DEFEATED. PRAY AGAINST THEIR EVIL BRUTALITY--BEHEADINGS, RAPINGS, BURYING ALIVE, AND OTHER UNBELIEVABLE CRUELTIES (You won't be able to share these with young children).
PRAY FOR THE PERSECUTED CHRISTIANS IN NORTH KOREA--THE MOST BRUTAL REGIME IN THE WORLD AGAINST CHRISTIANS--up to 70,000 in prison for their faith (Hebrews 13:2).
PRAY FOR NORTH KOREA'S LEADER, KIM JONG-UN AND THAT HE WILL STOP THE PERSECUTION OF CHRISTIANS IN THIS COUNTRY. Pray for the demise of the North Korea religion, "Juche" which is the worship of the Kim family instead of God.
PRAY FOR GREAT ANOINTING ON SATELLITE BROADCASTS BEAMING THE GOSPEL AND THE WORD OF GOD INTO IRAN AND OTHER MUSLIM COUNTRIES.
PRAY THAT THE TERROREIST GROUPS--ISIS, AL-QAEDA, HAMAS, BOKO HARAM, AL SHABAAB, AND MUSLIM BROTHERHOOD ETC, WILL BE DEMOLISHED.
PRAY THAT GOD WILL THRUST FORTH LABORERS INTO HIS HARVEEST FIELD (Matthew 9:37, 38).
PRAY FOR OUR SUPREME COURT JUSTICES:
Clarence Thomas
Samuel Alito
John Roberts
Anthony Kennedy
Sonia Sotomayer
Stephen Breyer
Elena Kagan
Ruth Bader Ginsburg
AND ESPECIALLY FOR A NEW GODLY JUDGE TO BE ELECTED, ONE WHO WILL STAND FOR LIFE, MARRIAGE, MORALITY, AND THE CONSTITUTION.
THERE ARE 7 BILLION PEOPLE IN THE WORLD. TWO THIRDS LIVE BETWEEN THE 10/40 WINDOW, ALSO CALLED "THE LAND BETWEEN THE WALLS.". PRAY THAT THEY WILL HEAR THE GOSPEL.
PRAY FOR THE MUSLIM PEOPLE IN USA, THAT THEY WILL COME TO SALVATION AND THAT MANY LABORERS WILL BE RAISED UP TO WITNESS TO THEM.
PRAY FOR SAUDI COLLEGE STUDENTS IN USA. 80,000 SAUDI ARABIAN STUDENTS HAVE SCHOLARSHIPS TO OUR COLLEGES. PRAY FOR PEOPLE TO WITNESS TO THEM WHILE THEY ARE IN OUR COUNTRY. PRAY FOR CAMPUS CRUSADE FOR CHRIST WHO SEEK TO REACH OUT TO THEM IN THE COLLEGES.
PRAY FOR CHILDREN OF ISLAMIC STATES WHO ARE BRAINWASHED TO BE TERRORISTS AND MARTYRS.
a) Nurseries teach Quran to little children
b) Boys 9 - 12 sent to Sharia Camps to be trained and further indoctrinated
c) Boys 16 and over sent to military camps to be trained as jihadists or martyrs.
PRAY THAT JERUSALEM WILL BECOME A "PRAISE IN THE EARTH" (Isaiah 62:6-8).
PRAY THAT ISRAEL WILL BECOME A "LIGHT TO THE NATIONS" (Isaiah 49:6).
PRAY FOR THE PEACE OF JERUSALEM AND GOD'S CONTINUED PROTECTION UPON ISRAEL (Psalm 122:6 and Isaiah 62:6, 7).
PRAY FOR THE BUILDING OF THE NEW CITY AROUND GVAOT SETTLEMENT, NEAR BETHLEHEM WHICH HAS BEEN DISIGNATED AS STATE LAND. The EU, USA, UK, and France are all condemning it, but God promises that cities will be built again in this area. Pray for the fulfilling of God's promises. Read Isaiah 44:26; 54:3; Ezekiel 36; and Amos 9:13-15.
PRAY AGAINST THE DECEPTION OF THE PALESTINIAN PROPAGANDA. PRAY THAT THE MEDIA WILL WAKE UP TO THE TRUTH.
PRAY AGAINST DECEPTION OF ISLAM IN USA.
a) There are now 3,000 known mosques in USA
b) 80 percent of these mosques promote Sharia law
c) Courts in 23 states of USA have put Sharia law over the Constitution.
PRAY THAT ABORTION CLINICS WILL BE CLOSED DOWN. PRAY FOR CHANGE OF HEART AND MIND OF THOSE SEEKING ABORTION. (One out of every three babies ends in abortion. 56 million have been aborted since Roe v. Wade)--That's a whole nation of people!
PRAY THAT CHRISTIANS WILL EMBRACE A CULTURE OF LIFE AND BE OPEN TO EMBRACE MORE CHILDREN.
PRAY FOR THE DOWNFALL OF "PLANNED PARENTHOOD" WHO ARE THE BIGGEST PROVIDER OF ABORTIONS IN THE COUNTRY AND ALSO SELL BODY PARTS OF UNBORN CHILDREN.
PRAY THAT THE "ULTRASOUND CONSENT ACT" WILL BE PASSED. THIS WILL MAKE IT MANDATORY FOR ALL WOMEN TO SEE THEIR UNBORN CHILD IN THE WOMB.
PRAY THAT THE "LIFE AT CONCEPTION ACT" WILL BE PASSED. THIS WOULD OVERTURN ROE V. WADE (1973). IT NEEDS A MAJORITY VOTE IN CONGRESS.
PRAY FOR A GREAT REVIVAL OF HOLINESS TO COME TO THE CHURCH OF GOD ACROSS AMERICA. PRAY FOR THE FEAR OF GOD TO COME TO THE NATION. PRAY FOR CONVICTION, REPENTANCE, AND A GREAT TURNING BACK TO GOD.
PRAY THAT ALL LIES, DECEPTION, AND CORRUPTION WILL BE EXPOSED IN OUR GOVERNMENT AND THAT RIGHTEOUSNESS WILL PREVAIL.
PRAY THAT GOD, IN HIS GREAT MERCY, WILL GIVE US A RIGHTEOUS PRESIDENT, ONE WHO WILL NOT COMPROMISE, BUT BE BOLD AND COURAGEOUS FOR GOD, FOR LIFE, AND FOR TRUTH.
PRAY FOR THE "BACK TO JERUSALEM" MISSIONARIES TAKING THE GOSPEL TO ISIS. ALSO PRAY FOR THE "GOSPEL CLOUD," AN INTERNET DEVICE WITH CHRISTIAN MESSAGES, MUSIC, AND BIBLE IN THEIR LANGUAGE.
To find out more about the Gospel Cloud, go to www.backtojerusalem.com
Or google the book: ISIS: THE HEART OF TERROR - The Unexpected Response Bringing Hope for Peace by Eugene Bach.
PRAY THAT "DEATH WITH DIGNITY" WHICH IS MEDICAL ASSISTED SUICIDE WILL NOT BECOME LAW IN EVERY STATE. IT IS AREADY PASSED IN OREGON, WASHINGTON, AND VERMONT.
PRAY FOR OUR MILITARY AND FOR THEIR SAFETY. PRAY THAT WILL CAN BE FREE TO PRAY IN THE NAME OF JESUS. PRAY FOR A GREAT REVIVAL AMONGST THEM.
PRAY FOR THE PROTECTION OF OUR POLICEMAN IN THIS NATION WHO ARE NOW AT GRAVE RISK FROM BLACK ACTIVISTS.
PRAY AGAINST THE SEX TRAFFICKING IN THE WORLD AND THAT YOUNG GIRLS AND TEENS WILL BE DELIVERED FROM THIS TERRIBLE LIFE.
PRAY FOR THE BRICK YARD PEOPLE OF VARANASI AND INDIA WHO ARE SLAVES TO THEIR EMPLOYERS. PRAY FOR THE GOSPEL TO COME TO THEM AND FOR THEM TO BE DELIVERED.
To find out more about them go to: http://www.tellasia.org/blog/brick-yard-children-find-hope.html
NOW THAT THIS COUNTRY HAS SAME SEX MARRIAGE AS LAW, PRAY THAT CHIRSTIANS WILL STAND FOR TRUTH AND NOT CAVE IN. PRAY THAT WOMEN WILL BECOME MORE FEMININE AND MEN MORE MASCULINE. PRAY AGAINST THE BLENDING OF THE SEXES.
PRAY FOR PERSECUTED CHRISTIAN IN THE 10 MOST PERSECUTING COUNTRIES IN THE WORLD. IN THEIR ORDER:
1. NORTH KOREA
2. IRAQ
3. ERITREA
4. AFGHANISTAN
5. SYRIA
6. PAKISTAN
7. SOMALIA
8. SUDAN
9. IRAN
10. LIBYA
PRAY FOR GOD'S ANOINTING UPON ABOVE RUBIES AND THAT GOD WILL OPEN UP GREATER DOORS FOR THE MESSAGE TO GO OUT. PRAY FOR FINANCE FOR PRINTING OF MAGAZINES
Plus we pray for missionaries, organizations, and other needs that are personally known to us. You will have specific needs that you will want to pray for also.
I pray that your daily prayer times will become more meaningful as you give definite needs to your family to pray for. Children need to be steered in how to pray for the needs of the world. Give them a vision for prayer while they are young. Teach them how to be intercessors now. Give them a vision to pray for the countries of the world.
When you have visitors, include them in your PRAYER BOX time also. It will give them a vision to do it in their home too.
For further information to keep informed for prayer, go to this link:
http://tinyurl.com/RecommendedLinks
Blessing to you from NANCY CAMPBELL
www.aboverubies.org