Motherhood | A Haven Of Rest
A Haven of Rest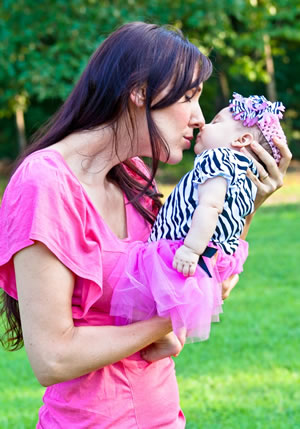 Deep soul rest--my innermost craving. I was raised from my mother's breast to know God, but the anchored state of rest eluded me. I wasn't a worrywart that agonized over every little thing. I never fretted over finances--even when our farm was in the beginnings of foreclosure, or when we were feeding 13 children in our home. I always knew God would provide. I never lost sleep over life's particulars and have always considered myself a carefree spirit.
But, deep inside my soul was a pit of angst. Under the layers of a light-hearted sanguine personality was this dark lurking fear, a phantom I could never touch to fight away. It hung around in the deep recesses of my soul, heavy and foreboding.
I adored my Savior, Jesus. I was always moved in His presence and longed to serve and know him more. I trusted him. Well, at least I thought I did.
Then came a poignant moment when going through the most challenging months of my life. My face pressed against the shower stall, the hot steam inadequately calming my shaking body--another dreaded panic attack sinking its teeth into my being. My heart beat like a warring tribal drum and my soul rocked madly back and forth to the nauseating racing rhythm of fear.
What are you afraid of? Face it! Name it! Realize your enemy! The words buzzed around in my mind like a rude fly waking me out of an almost hypnotic fog of panic. What is this giant of fear? Stare it down! Don't be a coward! I cried out to God, "Take this fear away from me. Hold me. I trust you!"
Do you? Do you really? These thoughts annoyed my consciousness. They probed me. This was the moment of naming, the moment I became aware of my greatest sin. For the first time I touched the fear that gnawed at my bones since a little girl. Yes, I loved God and He loved me, but would His love be kind? Would His love hurt? Would His love allow great loss or tragedy?
I had seen bad things happen to God's children. Could I experience this and still rest in His arms? Could I lay my children in his arms? Could I fully let go? This was my fear and I finally met it face to face. I was a woman of the "faith" who now realized she had no faith, no faith in His love when the circumstances look horrific and there are now answers.
I had to admit I distrusted His sovereignty. This was huge to admit and it hurt to strip off all the pretty clothes of denial and stand naked before my God. If God's love is truly bigger than any earthly crisis, if His ways and thoughts are truly higher than mine, and He reigns sovereign over all, I have absolutely nothing to fear.
My scandalous human heart had dared to distrust the Omnipotent God. My fears spat in God's face and sent Him the message that my love was wiser than His and that I had to hold onto the reins of anxiety and control in case He did not do things my way.
The Scripture verse I knew so well from a child played in my ear, "Without faith it is impossible to please God" (Hebrews 13:6). Fear is the opposite of faith and yet my life had been paralyzed by it. I no longer needed the surface warmth of the hot shower and turned off the faucets. For the first time I realized my betrayal and laid my sorry heart in His to hold. He held it more tenderly than a sickly newborn babe and dripped little droplets of succoring milky comfort into the parched mouth of my soul. He gently uprooted the tumor of fear and made me strong again.
Deep soul rest was mine-- blissful communion, intimate, and abiding. There was nothing between us. The part of me I had refused to give away now lay quiet under His wings, quiet amidst the raging storms I faced, quiet when everything looked bleak, and quiet when the arms of my dearest dreams lay empty.
Quiet. Why? Because He is God. He is all-knowing, all-seeing, and His scope goes beyond this mortal realm and is set towards eternity. Why? Because He is the potter and I am the pliable clay, not the protesting clay. Why? Because He is the weaver of threads and He designs the tapestry. It's a picture of love--divine love, crimson love, incomprehensible and self sacrificing love, a love that begets all love and covers me with no corners left unloved.
His love is kind, but not a weak insipid kind. His love is gentle, but fights to save until the bitter end. His love is the only really "lovely" love that's not concerned with lovely circumstances and appearances, but the molding of lovely hearts.
His love covered Joseph when his brothers beat him and threw him into a pit. It never weakened when he was sold into slavery, faced wrongful accusations, and years of imprisonment. God sketched Joseph's life with wisdom and divine artistry. The dark shadings of the picture brought more light to the crowning touches. Joseph's suffering led him to Egypt where he was exalted next to Pharaoh and not only saved his family, but an entire nation. His whole story was stamped with the will of God. And in Joseph's own words "what they meant for harm, God meant for good" (Genesis 50:20). Yes, God is good, all the time.
Creatures of mere dust and "worm-like" understanding cannot grasp the reason for our cocoon. All we know is the dark struggle. But, in this darkness our Creator is designing beautiful rainbow wings of flight. The pain and battle to push through this black curtain builds our strength. With the first light of blue sky the worm is gone and now we are creatures of a higher region. Rebuilt to fly. Designed to soar... above the dirt… to see life from a different perspective.
Science explains that if a butterfly is helped to escape its cocoon that it does not grow strong enough from its appointed struggle and will die and not take to the sky. God's love is always there even in our blind cocoons of sorrows.
While God birthed this anchor of faith within me, He also breathed life into my womb. During this season of soul renewal and healing, I was blessed with the conception of my seventh biological child. I sensed this pregnancy harmonizing with a delivery from fear and a birth of deep soul rest. I continued growing in God's rest the entire pregnancy.
I had found my haven. When the poisoned arrows of anxiety darted about my mind, I ran to my home of refuge, to the most sheltered quiet haven of rest, my Father's huge heart of love for me. That was it! Haven Rest. The name for our little child growing stronger within me every day. My husband and I decided to use this name for either a boy or girl.
Three weeks before my due date I was still in Mississippi where my husband was on assignment for a six month job. The children and I planned to drive the eight hours to Tennessee to wash all the baby clothes and get ready for the birth back home. My husband still had one week to finish his assignment but wanted me to get back with time to prepare and relax.
As I started piling things in the car, labor pains came out of nowhere. About four hours later our little baby girl, Haven Rest, was born in the nearest Mississippi hospital. The beautiful thing was that my parents were speaking at an Above Rubies Family retreat in Louisiana about three hours west of Mississippi. They left the conference and my mother miraculously made it to her birth--out of state and out of our Tennessee plans!
Within minutes of her birth, Haven was taken from my arms with signs of struggled breathing. Within the next week, my little baby had all kinds of tubes and wires sticking in and out of her. She suffered through all kinds of blood tests and exams and her extreme rapid breathing continued. She was breathing so fast I could not hold or nurse her. She could not suck and breathe at the same time without causing her severe distress. She lay under an oxygen hood where a wet curtain of condensation blurred her face from mine. I couldn't look in her eyes or console her needy cries.
My husband was working long hours and my parents had taken all the children home to Tennessee. I knew no one. I sat alone in my hospital room or by her incubator when I was allowed. As I pumped my breasts one lonely morning I longed for encouragement. I usually read the Bible on my iphone but my husband and I had swapped phones for a few days.
I remembered a little pocket New Testament and Psalms in my purse. It was old and dilapidated, always frustrating me with missing pages. Inscribed on the front cover was Nancy Colene Bowen, Te Puke, New Zealand. This was my mother's maiden name and her home before marriage. To this day, I don't know how it ended up at my house, or why I had put it in my purse to begin with. I picked up this tattered little Bible where an underlined section caught my eye. I browsed the rest of the Bible and seeing nothing else underlined, thought it might be meaningful.
Underlined in faded green ink was Psalm 107:27-31 "They... are at their wit's end. Then they cry unto the Lord in their trouble, and He bringeth them out of their distresses. He maketh the storm a calm, so that the waves thereof are still (as I sat beside her oxygen bed and stared at her monitor the nurse would say, "When those big waves start to calm down, you can take your baby home.") Then are they glad because they be quiet; so he bringeth them unto their desired HAVEN."
Goose bumps. A spine-tingling moment. My baby's name is underlined before my very eyes. I didn't even know the word "haven" was in the Bible! And it was "desired haven." She was all that I desired. My arms ached for her, my milk dripped for her, my eyes wept for my desired Haven. "Oh God, what are you saying to me?"
The next verse underlined was, "Oh that men would praise the Lord for his goodness, and for His wonderful works to the children of men!" I had been reading one-handed. I turned off the breast pump and lifted both arms in praise to God. He called this "wonderful works" and wonderful it was. My mother was 71 years old and five and a half decades before in a little town of Te Puke, New Zealand, she had underlined these words, including her 39th grandchild's name to be used by God to calm my storm in Mississippi, USA. What a glorious tapestry He weaves. I have since discovered that this passage is the only time "haven" is used in the whole Bible.
God was testing me at the birth of Haven Rest. "Will you trust me? Will you be glad because you are quiet in soul?" The way I initially read these underlined verses on my hospital bed was backwards--verse 31 back up to verse 27. It started with the praising part, not with calming the waves first. I was told to praise Him and then He would bring me to my desired haven.
As I write to you, little Haven Rest nurses at my breast. God has brought me to my desired haven in the natural and in the spiritual. Both are God's beautiful and cherished gifts to me.
Do you know "deep soul rest?" Do you relax carelessly on your Daddy's knee, knowing that He holds every detail of your life in His gigantic marathon-loving heart? Do you breathe this satisfying air of true peace, not the tight rapid gasps of anxiousness? If not, name it, and allow your loving valiant Father to slay the giant and hold you in His never-slipping grip.
SERENE ALLISON
Primm Springs, Tennessee, USA
"To live by faith is to live by joy, confidence, and certainty about all that has to be done or suffered at each moment according to the designs of God. It is an order to animate and to maintain this life of faith that God allows the soul to be plunged into and carried away by the rough waters of so many pains, troubles, difficulties, fatigues and overthrows; for it requires faith to find God in all these things…in all these faith finds its food and support, it pierces through all and clings to the hand of God, the Giver of Life."

~ Jean-Pierre de Caussade in Abandonments to Divine Providence